UPS National Negotiations Update
June 21, 2018 -
Moments ago, Teamsters Local 89 received an update from the IBT's UPS National Negotiating Committee (NNC) stating they have "agreed to a settlement in principle" on the UPS National Master Agreement.
The update includes rough outlines of a few of the items that have been agreed to, but we have not received or seen any of the final contract language for the National Master Agreement.
Teamsters Local 89 will not take a position on the National Master Agreement until we have seen the full contract language, which will be presented at the "two-man committee" held sometime in mid-July.
Until then, feel free to read the update that was sent to us and is attached as two images in this post.
Please continue to check our Facebook, Twitter, and website in the coming weeks in order to stay updated on UPS contract information.
---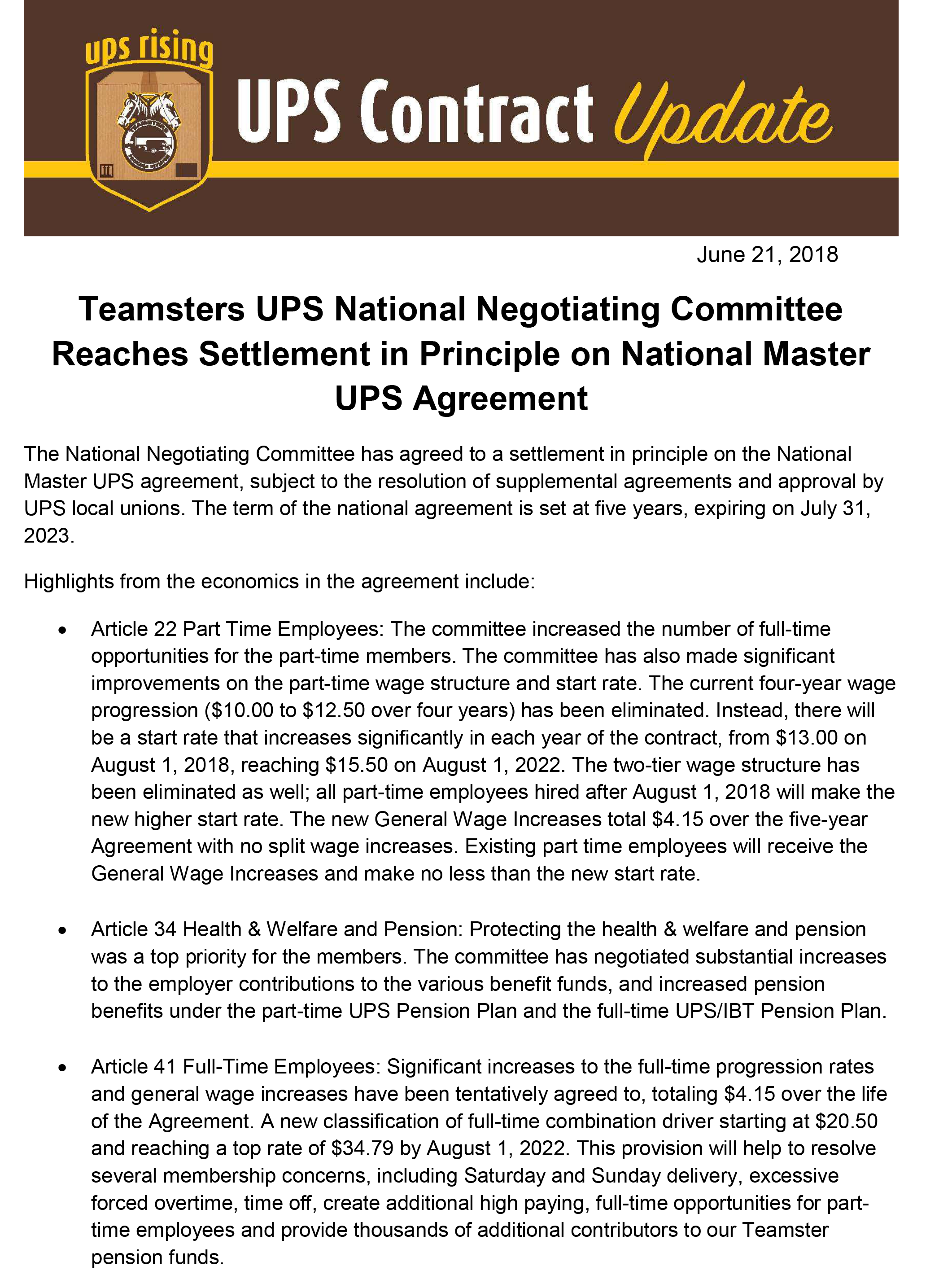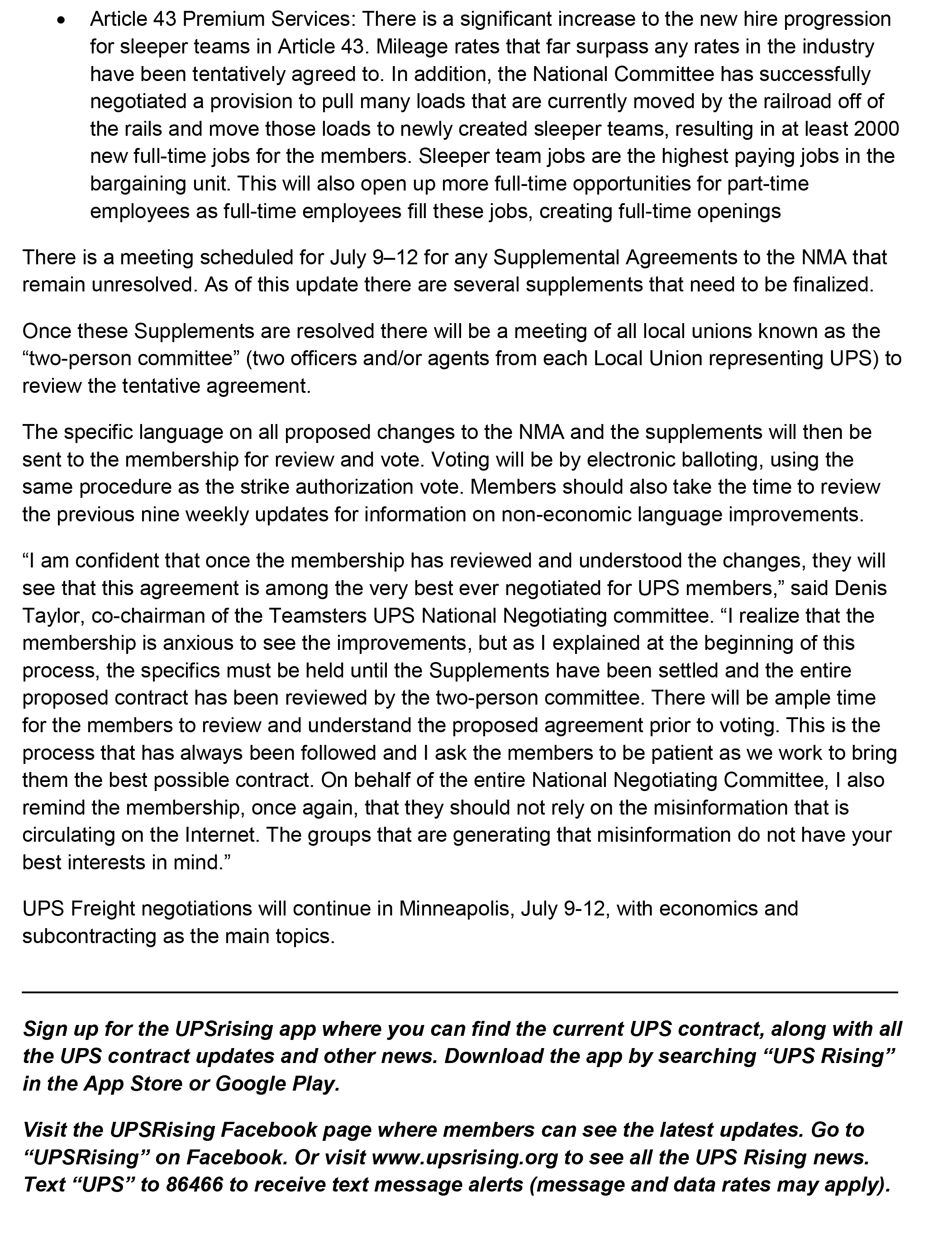 Download:

UPSjune21update.pdf