Teamsters 89 Endorses James DeWeese for KY HD50
Sep 07, 2016
The hard-working Teamsters men and women in Nelson County have had a long line of politicians elected in their area who care nothing about the plight of working people. It is past time for these Teamsters to have an elected representative who understands and cares about them. That's why Teamsters 89 is proud to announce we are endorsing James DeWeese for State Representative in the 50th House District.
"James' history with the labor movement, and the Teamsters in particular, will be an invaluable addition to our allies in Frankfort," said Jay Dennis, Political Director for Teamsters 89. "It's not often we get the opportunity to vote to elect someone from our own ranks into the state legislature."
James is very well versed in the needs of working people. He has been a Teamster since he started at UPS in May of 1993. From there he worked his way up through ranks to become a steward, and eventually a Business Agent representing thousands of union members. He has made a career out of fighting for the rights of Teamsters men and women, and he will be able to draw on that expertise to represent those same members to an even greater degree when he is an elected State Representative.
"I can think of no one better for this job. James is a tireless advocate for his members and we're very proud to support him in his run for State Representative," said President Fred Zuckerman. "It's vital that union members get personally involved in politics like he is doing. When workers' issues are being discussed in Frankfort, no one could be better than a union member to advocate on behalf of the working people of Kentucky."
If you live in District 50 make sure you are registered to vote and help us elect James DeWeese on November 8th!
Register here: https://vrsws.sos.ky.gov/ovrweb/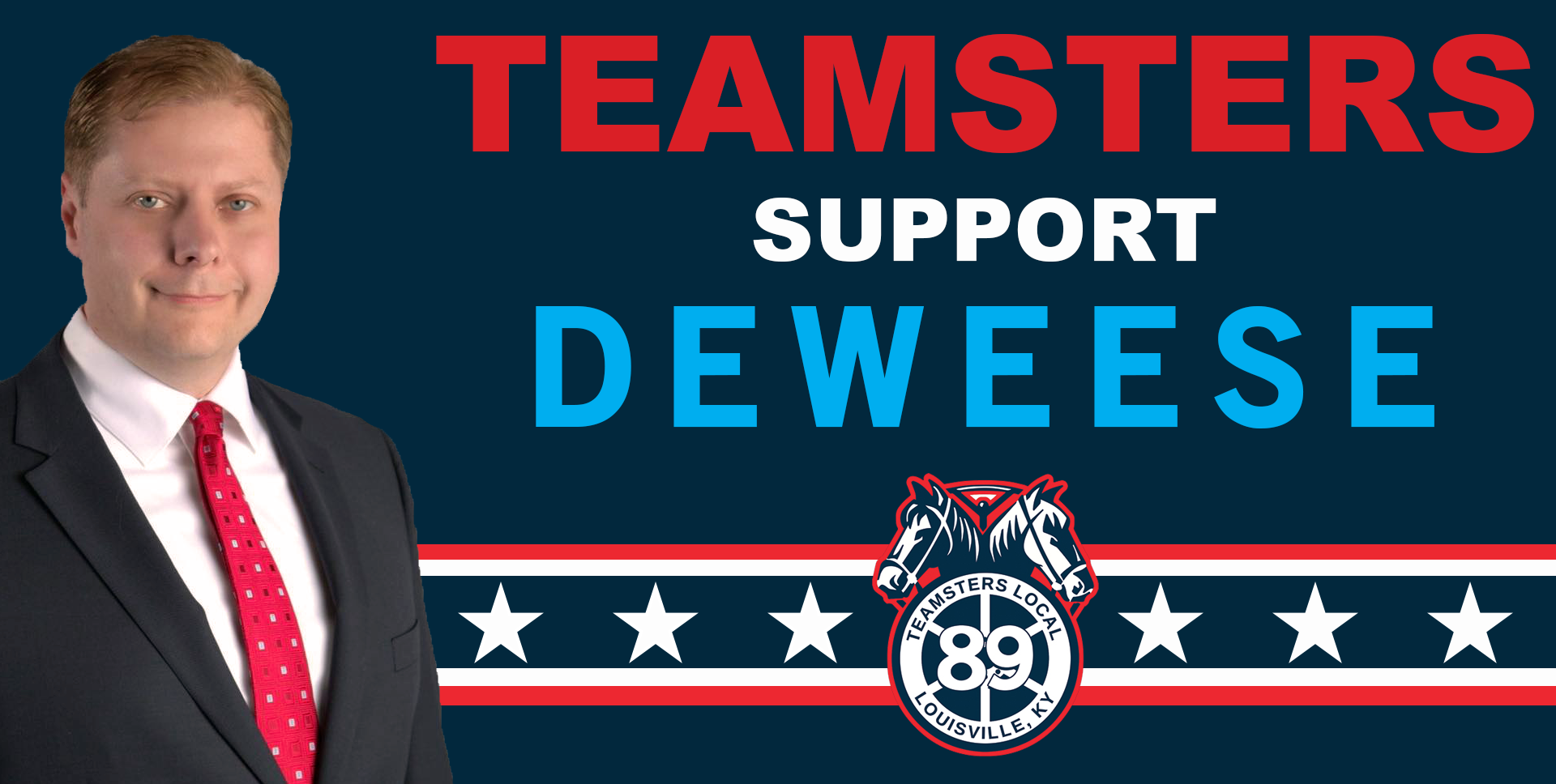 Disclaimer: This is intended to be member-to-member communications only, which was developed and disseminated without any assistance, coordination and/or knowledge by the endorsed candidate or his/her campaign.