Political and Legislative Action Department
Click here and register online to vote in Kentucky elections!
"Right-to-Work" is WRONG for Kentucky - Click here to read about the deceptively named "Right-to-Work" legislation, and why it's WRONG for Kentucky workers!
Previous Political Endorsements
Teamsters 89 Endorses James DeWeese for KY HD50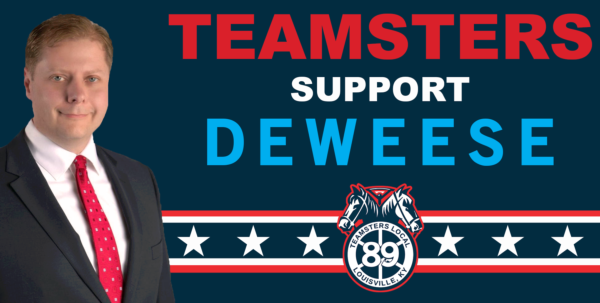 Sep 07, 2016 - The hard-working Teamsters men and women in Nelson County have had a long line of politicians elected in their area who care nothing about the plight of working people. It is past time for these Teamsters to have an elected representative who understands and cares about them.

Teamsters 89 Endorses McKenzie Cantrell for KY HD38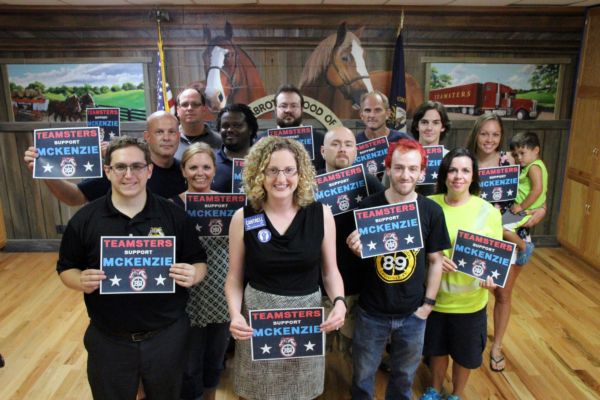 Aug 10, 2016 - Given the challenges facing working people and their unions in Kentucky today, it is imperative that strong, pro-labor candidates like McKenzie Cantrell are elected and sent to Frankfort to defend us from out of state interests seeking to tear us down.

Volunteers Needed!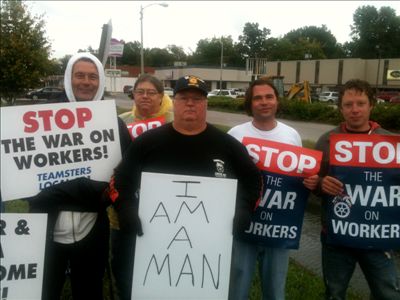 Sep 28, 2011 - Any brothers or sisters that would like to help out & volunteer - YOU ARE NEEDED! Your union's success relies on your involvement. Local 89 is active in a numerous community activities; Parades, Protest, Strikes, Labor Rally's, Member Mobilization, Organizing workplaces & Political Endorsements. These are just some of the activities that you could be a part of...

Protest Against Wisconsin's Governor Scott Walker!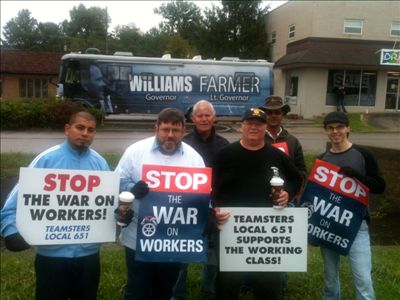 Sep 26, 2011 - Teamsters Local 89, 651, & 783 Protest Wisconsins Governor Scott Walker and his War on Workers! Union busting Wisconsin Governor Scott Walker was greeted by TEAMSTERS, in Lexington, Kentucky. There were more teamsters protesting against Republican Scott Walker & Candidate for Kentucky governor David Williams' than supporters...

Teamsters 89 takes Matt Bevin's anti-worker agenda to court
May 24, 2016 - Teamsters Local 89 believes the Governor has exceeded his authority under the present Workers Compensation statutes and the Kentucky Constitution. That is why Local 89 has filed a lawsuit in Franklin Kentucky Circuit Court to block the implementation of Bevin's Commission.

2016 Primary Endorsements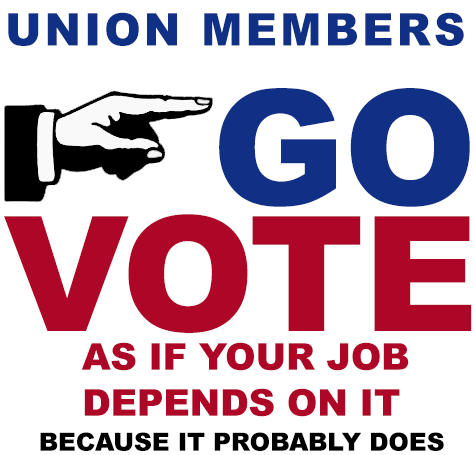 May 16, 2016 - Teamsters Local 89 encourages all of our members to go to the polls on Tuesday and exercise their right to vote for pro-worker candidates.

Register Online to Vote in Kentucky

Mar 30, 2016 - Online voter registration has finally come to our state thanks to the hard work of Kentucky Secretary of State, Alison Lundergan Grimes.

Page Last Updated: Oct 15, 2018 (10:52:00)